Laura's Blog

#TBT: My love of horses
October 29, 2015
Some of the easiest scenes to write in Da Vinci's Tiger involved horses, and that must go back first to my childhood and then to my lucky life as a mother. When I was young I had a little Chincoteaque pony named Stormy. (Yes, I was a devotee of Marguerite Henry--I still have my childhood collection of her delightful and often heart-wrenching books). His name suited him -- he was fiery and fast, and he and I learned riding together at a rather quick tempo!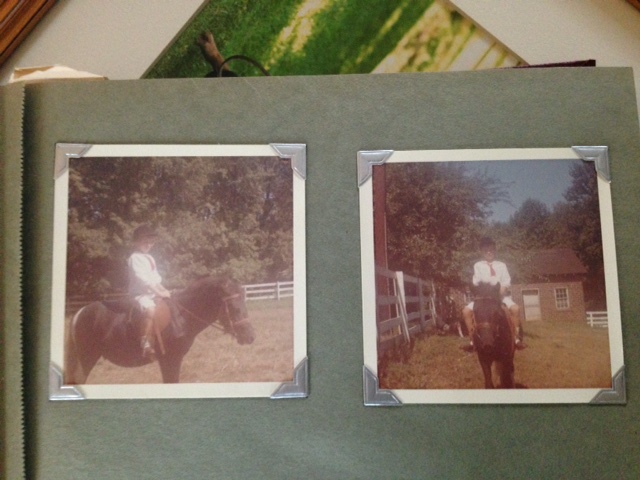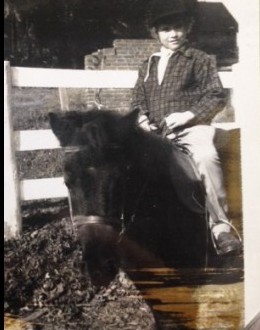 My real knowledge of horses came, though, from my daughter, who has that glorious and rarefied equestrian spirit and bravery, and that joy of riding like the wind with horses who thrill to jump and gallop. I always thought of that wonderful Emerson quote as I watched her: "Drink the wild air."
She joined Pony Club--one of the world's best organizations for young women--achieved a C-3 rating for those who know how hard that is, and competed nationally. The almost mystical kinship she built with her competitors was beautiful to behold. Just as I learned to truly love soccer, "the beautiful game," while cheering my son as he progressed through travel league, state cup championships, to playing D-1 college soccer, I learned to drive a horse trailer, braid manes, soak hooves, screw in studs, wrap injuries, and inject pain meds into very large creatures as I marveled at my daughter's eventing (combination of stadium, dressage, and cross country). She was chosen to represent the state of Virginia in several Nationals. She has had partnerships with a succession of horses from an incredible wise pony/tutor to the world's sweetest Arab to a huge, magnificent and rather opinionated Irish sport horse, who hated everyone else and would have taken her through fire, to an incredibly fluid and gorgeous thoroughbred. Each had strong personalities and were anything but "an easy ride" and I think she is very much who she is today because of what she learned with them. (Parents, if your children have that love, you have to let them do it. Sorry!)
Me, I am purely "the cookie lady" as our beloved farrier calls me and a simple pleasure rider. I find a lot of peace on the trails down by the Potomac River on my sweet, good-natured horse, and chapters of my books have formed in my mind as we've meandered. I share a picture of him because he has similar coloring as Giuliano's Orso. My horse is a paint, which is the term for the different colors on his coat. Orso would have looked similar, but he was a piebald, with large splashes of black instead of brown....And Orso would be a lot thinner, fitter, and taller! But this will give you the idea.