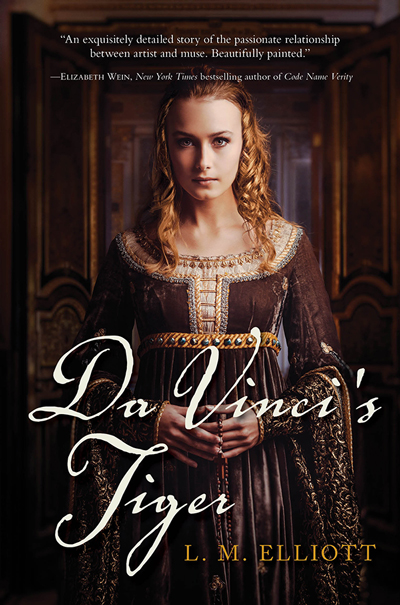 In this beautifully written exploration of a real-life Renaissance woman, L. M. Elliott delivers the stunning tale of the young poet Ginevra de' Benci, captured forever in Leonardo's first portrait— a revolutionary painting that established the master as a force of artistic honesty and changed art forever.
Housed in Washington D.C.'s National Gallery of Art, Ginevra de' Benci is one of the most important pieces of art in the United States—the only Leonardo da Vinci work on permanent display in all the Americas.
Her portrait represents many important firsts:
* Leonardo's first portrait, his first work done exclusively in oil, and one of his first solo commissions.
*The first Italian portrait to turn a woman from objectified profile to looking forward at her viewer, so we can meet her gaze.
* The first "psychological" portrait, revealing the "motions of the mind" as Leonardo called the soul and personality.
*The first portrait to put the sitter in nature and the outside world.
In an age the female gaze was deeply feared as provocative, Ginevra's willingness to look outward so viewers may consider her as a person rather than merely a symbol took stunning courage. That brave personality is encapsulated in the only line of her verse that remains: "I beg your pardon, I am a mountain tiger."
The beautiful, witty daughter of a wealthy family with ties to the Medici, Ginevra de' Benci longs to share her poetry and participate in the artistic ferment of Renaissance Florence. But she is trapped in an arranged marriage by a society dictated by men, expected to limit her creativity to household duties. At the famed Joust of 1475, she is spotted by the charismatic Venetian ambassador Bernardo Bembo, newly arrived to solidify his city-state's diplomatic ties to Florence.
Taken by her intellect and writing, Bembo declares Ginevra his Platonic Muse—a romance in which the man idealizes a woman, meditating on her beauty, grace, and virtue, to guide his soul to God. He introduces Ginevra to the dazzling circle of patrons, artists, and philosophers surrounding the ruling Medici family—a world of thought and conversation for which Ginevra has yearned. She is attracted to the handsome newcomer, yet conflicted about his attentions. Then Bembo commissions her portrait by a young Leonardo da Vinci, still working in the studio of Andrea del Verrocchio. Posing for the brilliant Leonardo inspires a captivating dialogue between them, during the intimate, passionate exchanges of creative collaboration.
In a vivid backdrop of exquisite art and festivals, horse races and jousts, the young poet faces many challenges to discover her own creative voice, artistic companionship, and a love that defies categorization. In the end, she and Leonardo are caught up in a violent family feud, and Ginevra must decide what she believes in and desires most.
An excerpt from the novel:
I beg your pardon. I am a mountain tiger.
If that Flemish woman could turn outward, I could certainly dare to. And I could go one step further. I, the poet. I, the pronounced model for Tuscan maidens. I, the Platonic muse of an ambassador from one of the most powerful city-states in Europe. I, the educated protégé of a woman who changed her name to Scolastica and liberated the minds of cloistered women. I, who had the chance to make men listen—and to see—what women had in their hearts and minds…
Rather I would look out and demand a return gaze like the Caspian tiger Bernardo had described, brought to the Venetian court by a sultan. My eyes would gaze unblinking to allow people to look into them and wonder about me. I, the mountain tiger, like the one that showed no fear when hunted, whose fierce dignity prompted imaginings about her soul and her courage—a creature with her own past and own story.
+ read more
REVIEWS
* Starred Review Publisher's Weekly: "Renaissance Florence breathes through this delicately beautiful novel, bringing readers to a fuller understanding of the portrait, the era, and an indomitable young woman."
#7 in ABA's TOP TEN Indie NEXT GREAT READS: "This mysterious figure is the subject of one of Leonardo da Vinci's earliest groundbreaking masterpieces. In DA VINCI'S TIGER, Elliott imagines Ginevra's story, based on known fragments from history and the only surviving scrap of her poetry. Ginevra's story is captivating, empowering, and beautifully told, as she navigates Florence during the Renaissance, a time women were to be seen and not heard."
School Library Journal : "Elliott meticulously researched the 15th century to bring alive the affluence, art, and clothing Florence was known for—fully immersing readers in the time period. In many ways this intriguing novel is a feminist piece. Ginevra lives during a time in which the only way for women to study philosophy and art was in a convent, and once married, women became the property of their husbands. Breaking this mold, Ginevra learns that her empowerment comes from within, despite the limitations put on her sex. VERDICT: add this gen to round out collections skewed toward 20th-century history."
The Washington Post: "In this engaging, carefully researched novel, Elliott brings to life the intelligent, curious Ginevra and a Florence vibrant with color and Renaissance ideas. Readers will applaud the keen-witted protagonist as she navigates the city-state's intrigues and rivalries.
VOYA: "Rich in historical detail. Descriptions of well-known works of art, complex societal protocols, and political power plays allow the reader to understand both the beauty and restrictions of Ginevra's world. Fans of historical fiction will find Italy's Renaissance fascinating."
Children's Book World, Teen Readers' Council: "The more she works with Leonardo, the more she discovers about her own identity. One of the things I appreciated most was how realistically the main character was written. Her wants and needs add dimensions to her character without overpowering the entire plot line. It was refreshingly realistic. …A wonderful read in which one learns not just about the characters, but an enormous deal about the ideologies of the time period and the art they inspired.
Readingthepast.blogspot.com and Historical Novel Society Review : "When there are gems like this to be found, it's no wonder adults get in the habit of raiding bookstores' YA sections. This lyrical character-driven novel is narrated by 17-year-old Ginevra de' Benci, who was one of Leonardo da Vinci's early subjects. His painting of her is groundbreaking for its forward-facing gaze and backdrop of the natural world. Ginevra was also a poet, although only one line remains for her writing (the book's title derives from this).
…Despite her convent education and spirited wit, she's used to having little say in her life. However, when Venetian ambassador Bernardo Bembo decides to make (Ginevra) his Platonic lover and commissions her portrait, it pushes her to consider delicate matters of the heart, especially when Bembo seems to want more than idolizing her from afar. Her sympathetic mentor, Abbess Scolastica, gives her wise advice on how she can retain her virtue and make her own voice heard.
Ginevra's movements create a richly detailed tour of Florentine history and culture, from an exciting joust at the Piazza di Santa Croce to the peace of the Le Murate convent—famous for its sisters' gold-thread embroidery—to a fancy dinner party at the Palazzo Medici, where the strange new table fork is introduced. Elliott also brings readers into the studio with Leonardo imaging the artistic decisions behind Ginevra's portrait.
Speaking to the theme of women's agency in restrictive times, this is a beautiful and thoughtful read for teenagers on up. Although you'll find this novel categorized as Young Adult, it can be read and enjoyed as an adult title just as easily. Are there other YA historical novels you can think of that feature heroines who are already married as the books opens? That aspect was new for me, and I appreciated the author's adherence to historical accuracy in that respect, and others."
+ read more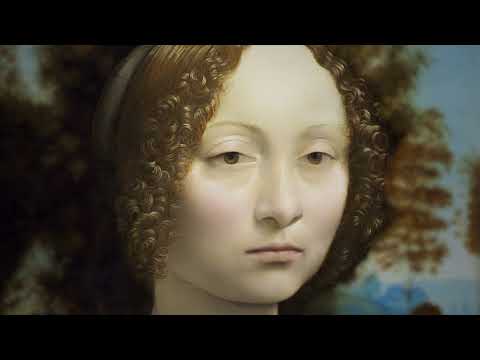 An exquisitely detailed story of the passionate relationship between artist and muse, whose spirited yet gentle Renaissance heroine put me in awe of just how far women have had to come in 500 years. Beautifully painted.
Elizabeth Wein, Printz Honor winner and NY Times bestselling author of Code Name Verity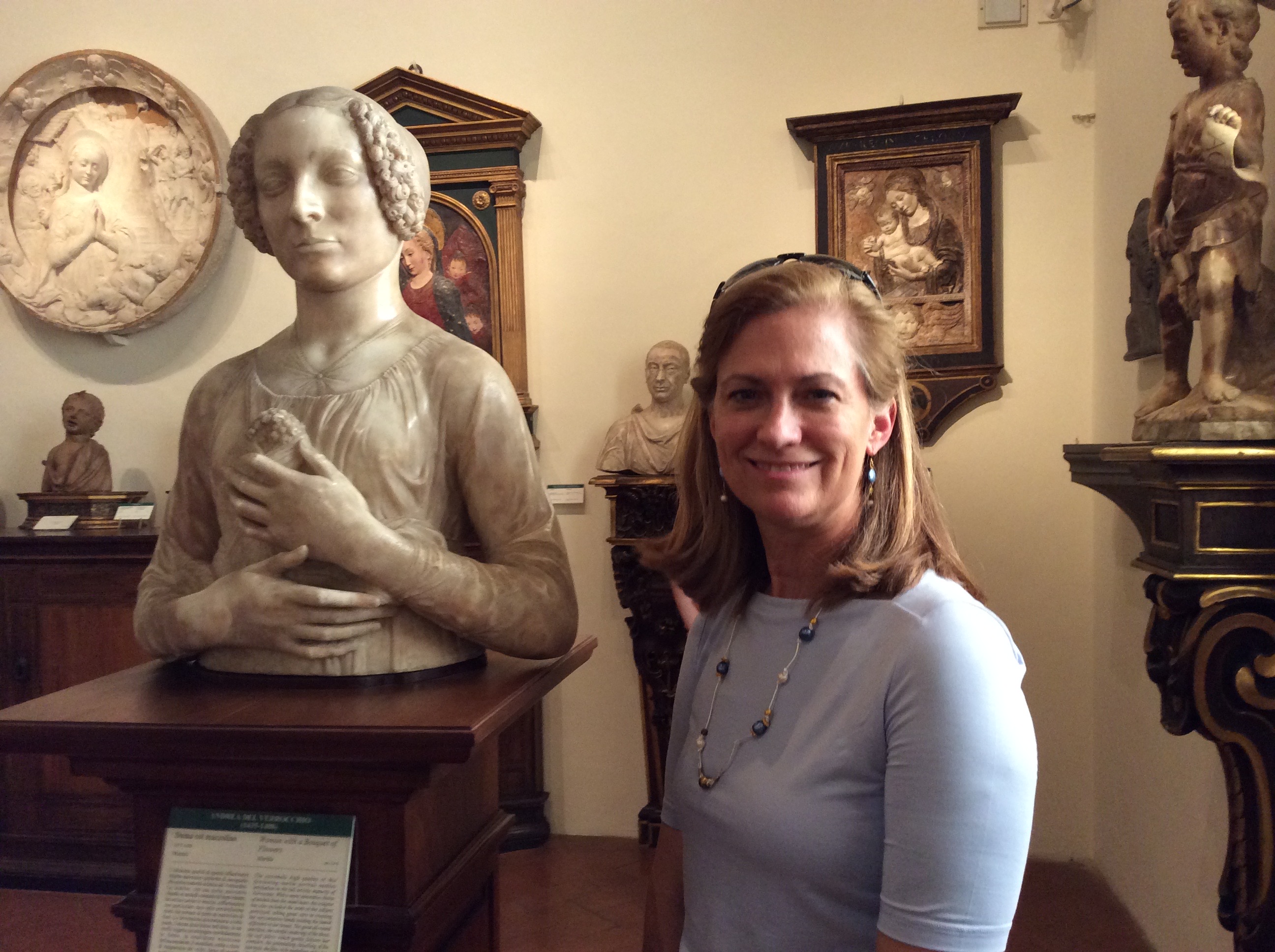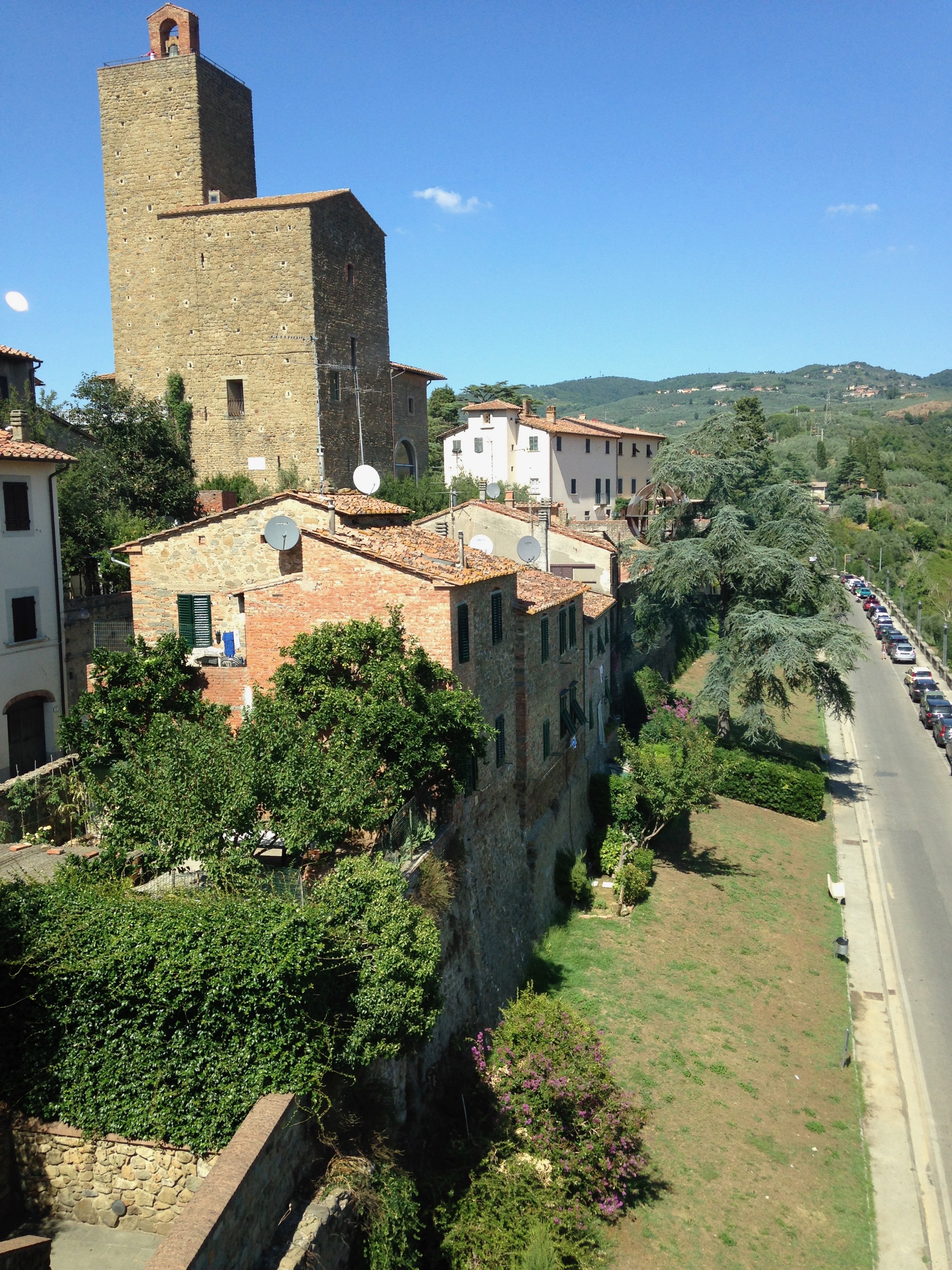 Where to Buy
Da Vinci's Tiger
Get the audiobook from Libro.fm!
Purchase this book directly from the publisher by clicking below.