Laura's Blog

HOW A COVER GETS MADE
April 2, 2018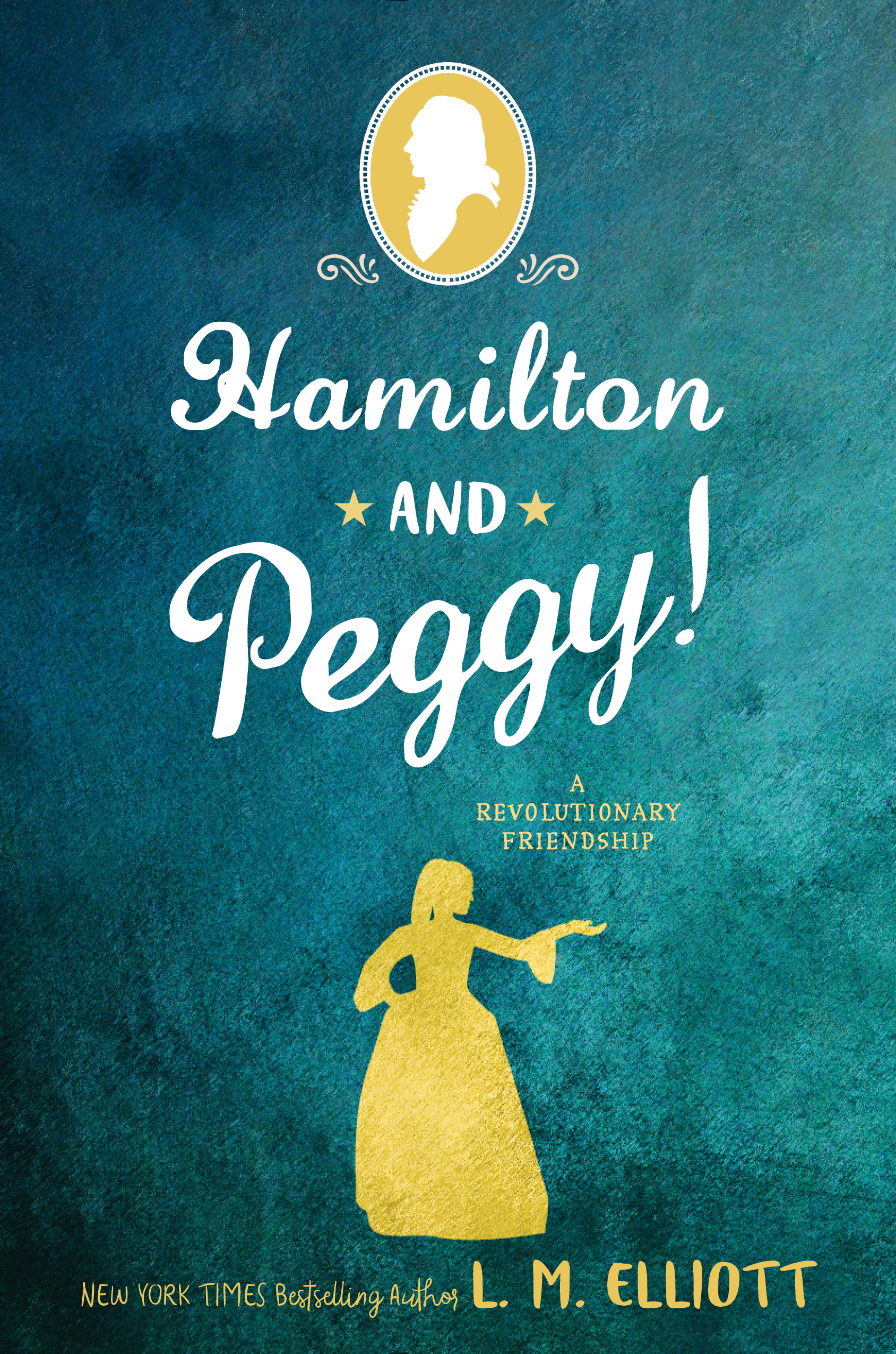 Today's Guest Blog is by the talented graphic artist, Sarah Pierson, who designed PEGGY's cover. I am always so excited to see what the art department creates for my narratives. Covers are works of art, and—like titles—are so challenging! They must encapsulate the novel's storyline, themes, and tone; be tantalizing without giving too much away; commercial without being pandering; and striking enough to grab a potential reader's attention from across a bookstore. It's a MUCH longer process than most people would guess and involves LOTS of meetings among the art, editorial, and marketing departments after the artist has designed a number of choices.
All the options Sarah came up with, guided by HarperCollins' senior art director Amy Ryan, were gorgeous. It was a hard choice my editor Katherine Tegen had to make! This week and next I'll be sharing the progression of alternative covers Sarah created so you can experience the process a little bit yourselves.
ALSO, inspired by Sarah's encouragement of young artists who would love to do this for a living, the art projects so many students do about my novels when I visit their schools, and the wealth of beautiful Hamilton-fan art I've seen on the internet, we'll be running a give-away contest and cover gallery of readers' own alternative covers. Please join in the creative fun! See my instagram for more details https://www.instagram.com/l_m_elliott/ !
But here are the basic steps to participate: Create your own cover design idea, post it on your own instagram and tag us at #Hamiltonandpeggy and #AndPeggyGiveAway.
All participants will received a signed bookplate to put in your book and the "top 3" will win a free autographed copy of the novel. We'll pick those on April 18th!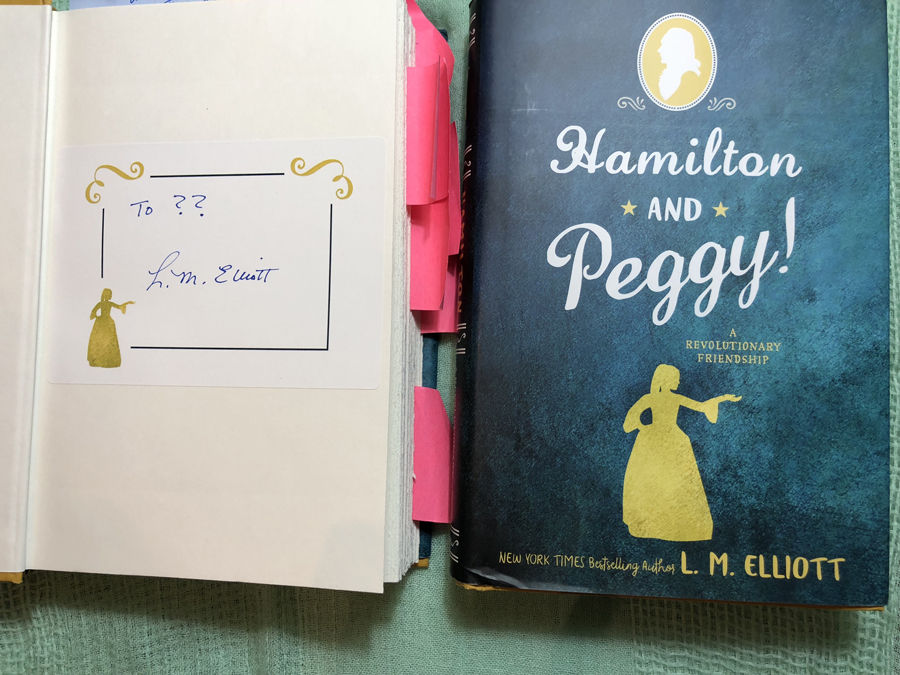 Check back here on Wednesday to see the first alternative cover option Sarah gave us!
Now here's Sarah: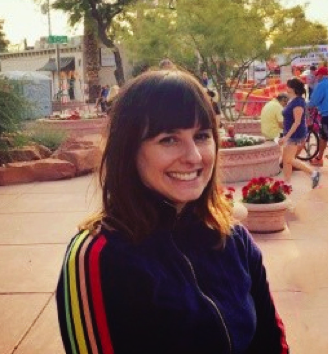 This cover had a long development journey. With the smash hit musical Hamilton, there was a lot to consider.
Initially I created two main concepts for the cover direction - a photographic option that combined a romantic photo of Peggy and fun brush script type, and a graphic silhouette option (see in tomorrow's blog). I drew Peggy's silhouette in Illustrator after studying some photos of the Schuyler sisters from the musical.
We developed the photographic cover through many rounds of revisions. Art Director extraordinaire Amy Ryan interpreted feedback from a variety of sources into design direction. She directed me to bring in different graphic elements and textures to give it a historical vibe and subtly echo the feel of imagery associated with the musical in a way that felt energetic and YA. Then, because she's a genius, she shared the graphic option once again because I think she must have felt it had potential. She took my original graphic concept and combined it with some of the textures and elements I was working with on the photographic cover. And voila, the cover was born!
Creating cover designs can be a long process. People in publishing are passionate about the books they publish but it's ultimately the author's baby! So I'm always especially happy to hear that an author adores their cover.
I did not know any creative professionals growing up, so I didn't know it was a possibility. But I was one of those kids who somehow got access to photoshop as a teenager and spent hours and hours teaching myself to use it. I went to Drexel for graphic design, and after graduation moved to NYC with a bunch of friends who were fashion majors. I also had no idea that you could work as a real fashion designer! If you're a creative young person, don't feel like you have to shy away from it. There's a ton of work out there for creatives but it helps to be in a big city. Creative jobs aren't indulgent long shots, they're in-demand, real professions!