Laura's Blog

Happy Anniversary to Catharine and Philip!
September 7, 2018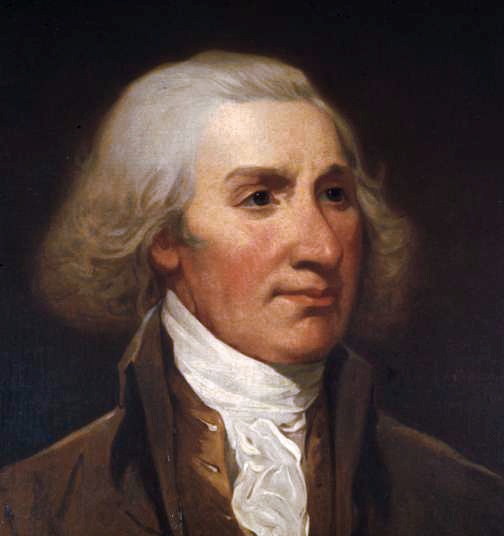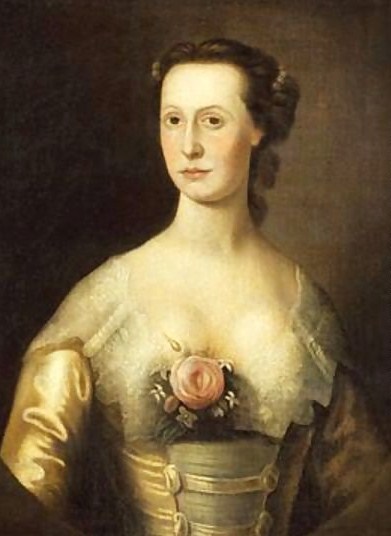 Happy Anniversary Catharine and Philip!
OTD, 263 years ago, the Schuyler Sisters' parents wed. It was a union of two of New York's most affluent families, but also of two young hearts very much in love. Catharine and Philip would be married over 50 years. Even then—after together surviving two wars fought in their backyard, the birth of 15 children and the death of 7, national acclaim followed by national rebuke, and long separations—Philip would address his sweetheart as "my dearest love."
"Philip and Catharine were a powerhouse team in terms of social networking and status building," says Ian Mumpton, historian with the Schuyler Mansion, "but they were never just a good political or money match. While we don't have letters from Catharine's side of the conversation, it is clear from Philip's letters to her that this dynamic was rooted in a relationship built on affection, as well as mutual respect and cooperation. This would be the case throughout the many years of their marriage."
A Van Rensselaer, Catharine grew up at Clavereck, across the Hudson River and southeast of Albany. As children of the Dutch landed gentry, she and Philip probably saw one another as they grew up at local celebrations like annual berry gatherings hosted as festivals, followed with "a dance in the wood and moonlight rambles." She was described as a "lady with great beauty, shape, and gentility...perfect in form and feature, graceful in movement and winning in her deportment." While her daughters would go on to become well-read, proto-feminists, Catharine seems to have struggled to master English and focused her training on the art of housekeeping and managing a multi-faceted working estate. (A skill and confidence that made her very much an equal and critically important partner with her husband, especially during his Revolutionary War service).
While Catharine studied at home, Philip left Albany when he was 14-years-old to attend school in New Rochelle. Three years later he went off into upstate New York's frontier, for the 18th-century equivalent of "wilderness training," learning to canoe, hunt, trap, and trade with the local Iroquois tribes. He would excel in mathematics, engineering, and language, and was fluent in Dutch, English, French, and Iroquois dialects—the perfect training for his later role as the chief negotiator and commissioner with the Six Nations of the Iroquois.
His first written mention of Catharine was in a 1753 letter sent from NYC, where 19-year-old Philip was attending the first season of plays in the city, with "a sweetheart from Barbados." In the note, he asked his friend "Brom" to send "sweet Kitty V.R." his love "if you see her."
Two years later, during the French and Indian War, 21-year-old Philip served as a captain with the British. He was recalled from the front, however, to marry sweet Kitty. Angelica was born five months later—something that might scandalize society later, but then wasn't uncommon. Ever heard of "bundling?" http://www.history.org/foundation/journal/holiday07/court.cfm
Eliza came along 18 months after Angelica's birth, and Peggy 13 months after that. (For 27 years, Catharine was either pregnant or caring for a newborn!) While the three famous Schuyler Sisters were all under the age of 5, Catharine gave birth to twins—alone. Philip had sailed off to England on business, not to return for another year, leaving her to also oversee the construction of the mansion.
Over and over, Catharine would prove herself a strong, loyal, and brave partner, as well as a hostess the caliber of a first lady. She traveled into the wilderness to nurse Philip when he was hit with "violent fluxes" during the Revolutionary War (and yes, she was pregnant when she did so). She rode toward Burgoyne's advancing Redcoat invasion force to gather all the supplies she could from their Saratoga estate before the enemy reached it (carting along her toddler Cornelia). She even entertained Burgoyne and his large entourage at the family's Albany Mansion after the British general was defeated—at the chivalrous invitation of Philip—again alone. Philip had to stay in Saratoga to rebuild their country house, mill, and barns that "Gentleman Johnny" Burgoyne had burned to the ground during the battle!
By 1780, French officers visiting the Schuyler Mansion right after Hamilton and Eliza's wedding, commented that Catharine (who was in her final pregnancy at the time) had grown to be rather formidable.
I would guess so!!
I truly enjoyed writing every scene of HAMILTON AND PEGGY, but I really relished taking a moment to describe Schuyler gazing at Catharine as she danced with George Washington at a 1782 reception the Schuylers held. It was a wonderful example real-life handed me to let the novel's young adult readers know what a rewarding marriage looks like, and what they deserve and should look for long-term in a mate: "...Schuyler beheld Catharine with an adoration that made Peggy's eyes well up. Her papa looked like he might burst with pride in his beloved Kitty. After twenty-five years of marriage, thirteen pregnancies, war's losses and victories public praise and ridicule, illness and disappointments, fear and jubilation, they were still in love, still partners."