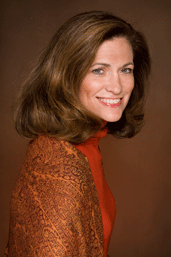 L.M. Elliott was a Washington-based magazine journalist covering women's issues and
the arts before becoming a New York Times best-selling novelist. Her ten novels feature
both female and male protagonists, explore a variety of time periods, and have won a
number of national awards as well as starred reviews. They include:
HAMILTON AND PEGGY: A REVOLUTIONARY FRIENDSHIP, a biographical novel
about the youngest of the Schuyler Sisters made famous by the cultural musical phenomenon, Hamilton, a Bank Street College of Education Best Book of the Year, and a Grateful American Book Prize Honorable Mention.
SUSPECT RED, a McCarthy-era story of two teenage boys caught up in the Red Scare's paranoia, winner of the Grateful American Book Prize, a NCSS/CBC Notable (National Council of Social Studies and Children's Book Council), a Bank Street College Best Book, a TXLA's TAYSHAS High School Reading List Recommendation, and a finalist for the PA Young Readers' State Award.
Her WWII series about a young, downed B-24 pilot saved by the French Resistance: UNDER A WAR-TORN SKY—an NCSS/CBC Notable, Jefferson Cup Honor Book, a Bank Street College of Education's Best Book, winner of the Borders Original Voices Award, and a finalist for MD, Iowa, PA, and SC Young Readers' state awards—and its companions, A TROUBLED PEACE (also an NCSS/CBC Notable) and ACROSS A WAR-TOSSED SEA (a Jefferson Cup Overfloweth title).
Her other works include DA VINCI'S TIGER, a biographical fiction about Ginevra de Benci, the young poet in Leonardo's first portrait and his only work permanently housed in the United States; GIVE ME LIBERTY, a look at the American Revolution through the eyes of a young fifer in the 2nd VA Regiment; ANNIE, BETWEEN THE STATES, an IRA Teacher's Choice, New York Public Library Book for the Teen Age, and VA Readers Choice finalist; and FLYING SOUTH, a coming-of-age story set in the turbulent year of 1968, a Bank Street College of Education Best Book and winner of the
Joan G. Sugarman Literature Award.
Her latest work, STORM DOG—a whimsical story of a girl finding her voice through the redemptive magic of nature, music, a stray dog, the power of her imagination, and dog-dancing—will be available in August 2020.
With New York Times best-selling illustrator Lynn Munsinger, Elliott has also published five picture-books, including HUNTER'S BEST FRIEND AT SCHOOL, an IRA/CBC Children's Choice, VA Readers' Choice finalist, Texas Library Association 2 X 2 Reading List, A STRING OF HEARTS, and THANKSGIVING DAY THANKS.
Elliott holds a BA from Wake Forest University and a Masters in journalism from UNC-Chapel Hill. She is a lifelong Virginia resident and history-lover.
Save